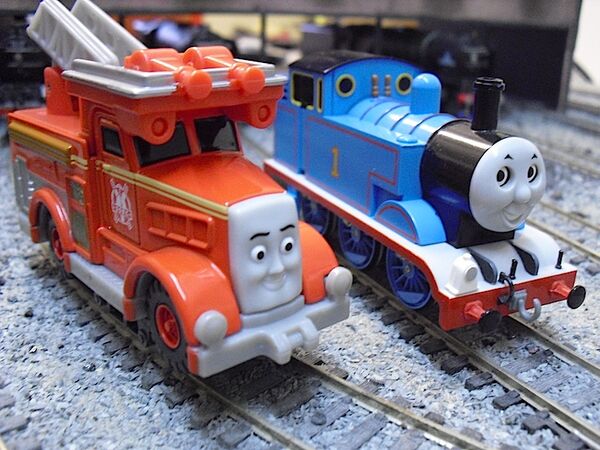 I must be the first, surely? Yes, this is a powered Take N Play "Flynn" the fire engine! Which I think scales very nicely with the Bachmann Thomas model. Look out for it, and other conversions to HO running, in the next special review...which includes a Day of the Diesels themed competition, with prizes!
Until next time! Posted by Simierski at 10:3
Ad blocker interference detected!
Wikia is a free-to-use site that makes money from advertising. We have a modified experience for viewers using ad blockers

Wikia is not accessible if you've made further modifications. Remove the custom ad blocker rule(s) and the page will load as expected.