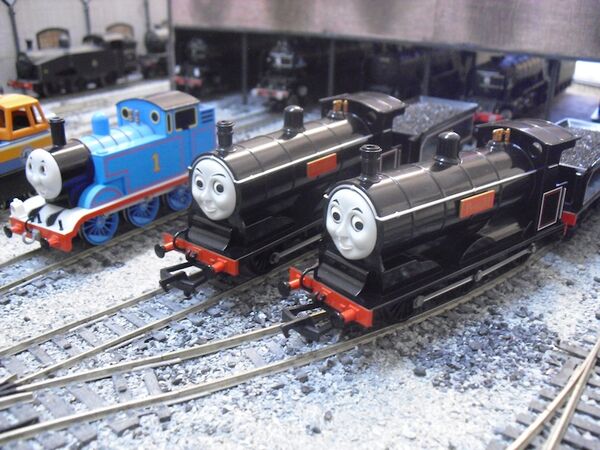 They really DID arrive from Scotland today! Great thanks to Trainsontime for supplying my review samples. I notice that Douglas has a bit of a "HERP" face thanks to a slipped eyeball, so will have to fix that before the big review.
However, watch out for my test run footage coming later this evening. I've had them double heading and am mightily impressed. They are weighty, powerful models with superb attention to detail of the original TV series models (and in my review you'll find out the extremes to which these models were accurately made!)
Ad blocker interference detected!
Wikia is a free-to-use site that makes money from advertising. We have a modified experience for viewers using ad blockers

Wikia is not accessible if you've made further modifications. Remove the custom ad blocker rule(s) and the page will load as expected.